Vuelta a España Gran Salida Spectator Tour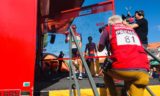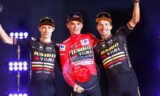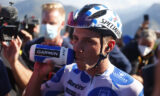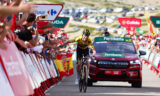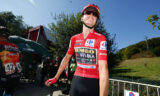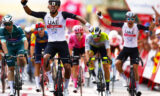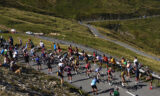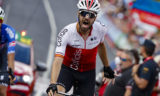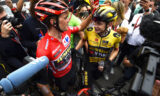 Vuelta a España Gran Salida Spectator Tour
The last of the big 3 - old scores to be settled, stages to be won as the teams Head to Red
This trip will be released in January 2024. If you wish to pay a risk free advance reservation of $100, please use the contact form.
Live Race Viewing
Team Presentation
Live Viewing of the Team Presentation
Stage 1: Barcelona to Barcelona TTT
VIP Viewing at the Finish of the Team Time Trial
Stage 2: Mataró to Barcelona
VIP Departure Village at the Stage Start
Stage 3: Súria to Andorra Arinsal
VIP Viewing at the Summit Finish
Stage 4: Andorra la Vella to Tarragona
VIP Departure Village at the Stage Start
Details
Departure
August 24th 2023
Duration
7 days / 6 nights
Overview
Spain offers an amazing backdrop and cultural experience, as well as some epic cycling routes, for La Vuelta a España. Beautiful Barcelona, a breath taking iconic city, will host the Gran Salida. Straight into the mountains of Andorra, Europe's smallest country.
Join us for the Team Presentation and the first 4 stages of the 2023 edition.
We'll experience a VIP Time Trial,  a mountain top VIP finish and 2 VIP starts, as well as seeing all that Barcelona and Andorra have to offer.
Live Race Viewing
Team Presentation
Team Presentation
Stage 1
Barcelona > Barcelona
Stage 2
Mataró > Barcelona
Stage 3
Súria > Andorra Arinsal
Stage 4
Andorra la Vella > Tarragona
---
---
Exclusive VIP Access
You can't get closer to the race unless you join a World Tour team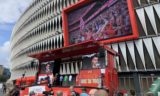 VIP Departure Village
See the riders before the race starts at the Departure Village, enjoy sponsors promotional stands and mix and mingle in the team area with Team Paddock access — a Spectator favorite!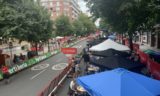 VIP Arrival Finish Line
The VIP Tribune, situated opposite the Finish Line, offers VIP hospitality and unparalleled viewing of the stage finish.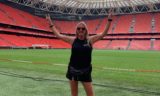 A passionate Team
Our passionate and knowledgable Spectator team are dedicated to providing you with a truly exceptional time at major Pro Tour bike races. The infectious personality of our team add an extra dimension to an unrivalled VIP experience. Simply the most fun you can have at a bike race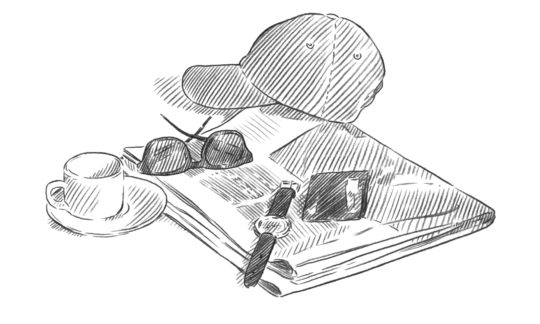 Day 1
---
Bienvenidos a Barcelona
Your guide Jacinta will meet you at Barcelona El Prat airport and we'll head to our Hotel on the outskirts of this beautiful city, by private transfer. A welcome lunch will give you the chance to meet your fellow cycling fans and we'll run through the plans for the next exciting days. In the afternoon we will head into Barcelona and take the cable car. The Montjuïc cable car has been the most special way to discover the charm of Barcelona for many years and it's base will be where the Stage 1 Time Trial finishes in two days time. Its 750 meters of route allow you to gaze at unparalleled views, culminating your journey in the Montjüic Castle, on the top of a mountain that represents the living history of the city. Enjoy the most emblematic symbols of Barcelona as never before, as well as visiting the Castle.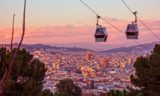 Day 2
---
Discover Barcelona & the Team Presentation
Beautiful Barcelona! This city has so much to offer and so many sights to behold! We will travel to the city in the morning and visit a few of the most loved sights. We'll stop at Sagrada Familia, Plaça D'Espanya , Plaça de les Cascades and then head to the Port. You can walk up the famous La Rambla, home to many street entertainers and stalls, or meander through typical Spanish Squares, abuzz with excited chatter and food lovers. You can visit the Gothic Quarter and the Cathedral. Your choice for late lunch spots is endless! Our day will finish off with us going to the Team Presentation. A local event, we will mix and mingle as each team proudly show their cyclists ahead of the gruelling tour.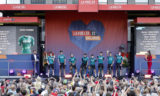 Day 3
---
LIVE VIP Viewing Finish Line Time Trial
The Vuelta a España opens with a team time trial of 14.6 kilometres in Barcelona. The teams start near Barcelona's Olympic Port and traverse a quick, technical circuit before finishing at the base of Montjuïc, the iconic mountain overlooking the city, which we visit 2 days prior. We will have access to the exclusive VIP Arrival area, where you can watch the live coverage on the screens, as you enjoy the free bar and complimentary snacks, before the teams cross the finish line! We'll be able to watch time and time again as each team passes! Who will be the first team in red?!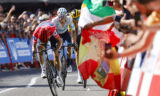 Stage
Gran Salida
---
Stage
Team Presentation
---
Stage 1
Barcelona > Barcelona
---
Stage 2
Mataró > Barcelona
---
Stage 3
Súria > Andorra Arinsal
---
Stage 4
Andorra la Vella > Tarragona
---
Stage 5
Morella > Burriana
---
Login to view full itinerary
To access full trip itinerary you must sign in to your profile
---
Sign up to view full itinerary
By creating a profile you will be able to access full trip itineraries.
---
Don't have a profile?
Sign up with email
---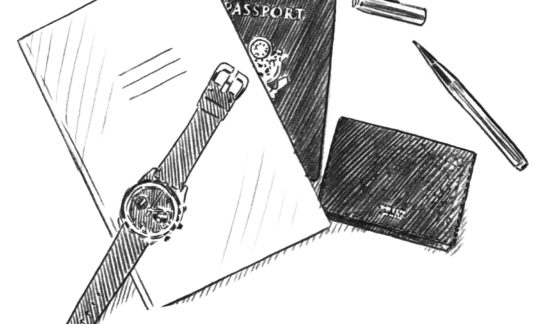 Date
Booking Status
Availability
Price / Per Person
Single Supplement
2023

Aug 24 - Aug 30

Closed

Places Available

Book this trip
Waiting List
---
Sign up to the waiting list for this departure, to be notified if a space becomes available. Please fill out the information below:
---
---
---
What's Included
What's Not Included

ACCOMMODATION AND MEALS

7 days / 6 nights fully accompanied trip
All accommodations
All breakfasts
All dinners
3 lunches

RACE VIEWINGS

Team Presentation
Stage 1: Entry into the VIP Tribune at the finish in Barcelona
Stage 2: Entry into the VIP Departure Village in Mataró
Stage 3: Entry into the VIP Tribune at the summit finish in Arinsal
Stage 4: Entry into the VIP Departure Village in Andorra La Vella

TRANSPORTATION

Pick-up and Drop-Off at Barcelona El Prat airport
All ground transportation
All luggage transfers

SUPPORT

Service of our experienced guides

MERCHANDISING

La Vuelta Official Roadbook (in digital form)
Thomson Bike Tours T Shirt, musette and Lanyard

OTHER ACTIVITIES

Montjuïc Cable Car
Barcelona City Tour

Airfare
Travel or personal insurance
Staff gratuities
Additional hotel expenses i.e. phone charges, mini-bar, gratuities
What's Included
ACCOMMODATION AND MEALS

7 days / 6 nights fully accompanied trip
All accommodations
All breakfasts
All dinners
3 lunches

RACE VIEWINGS

Team Presentation
Stage 1: Entry into the VIP Tribune at the finish in Barcelona
Stage 2: Entry into the VIP Departure Village in Mataró
Stage 3: Entry into the VIP Tribune at the summit finish in Arinsal
Stage 4: Entry into the VIP Departure Village in Andorra La Vella

TRANSPORTATION

Pick-up and Drop-Off at Barcelona El Prat airport
All ground transportation
All luggage transfers

SUPPORT

Service of our experienced guides

MERCHANDISING

La Vuelta Official Roadbook (in digital form)
Thomson Bike Tours T Shirt, musette and Lanyard

OTHER ACTIVITIES

Montjuïc Cable Car
Barcelona City Tour
What's Not Included
Airfare
Travel or personal insurance
Staff gratuities
Additional hotel expenses i.e. phone charges, mini-bar, gratuities
---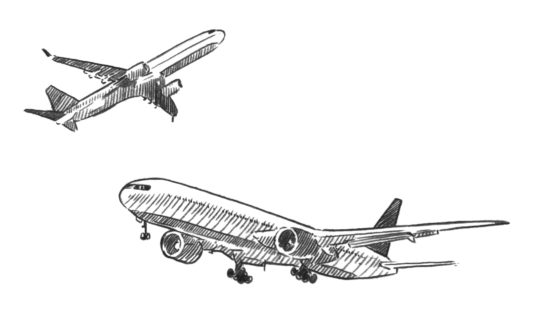 Arrival
| | |
| --- | --- |
| Barcelona El Prat airport | 10:00am |
Departure
| | |
| --- | --- |
| Barcelona El Prat airport | 11:00am |
---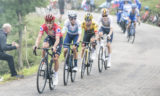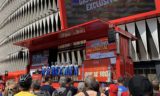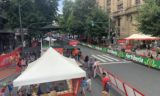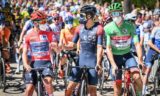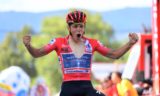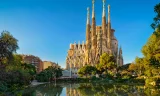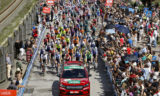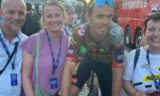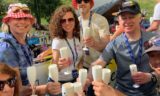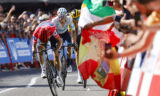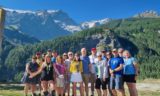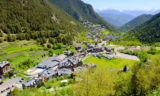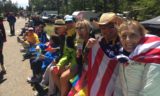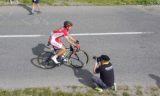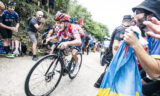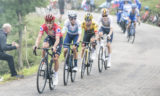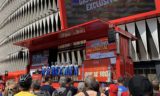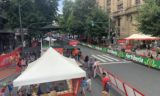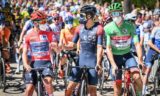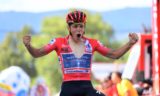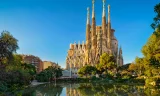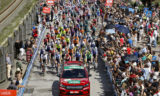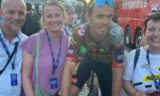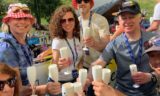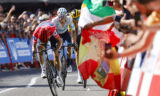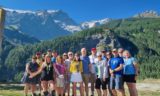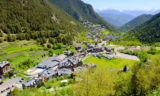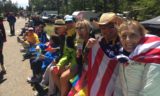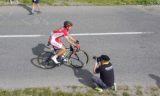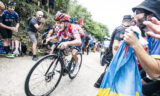 ---
Vuelta a España Gran Salida Spectator Tour
No one does the Vuelta like Thomson