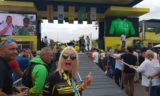 VIP Departure Village
There's a whole world of fun preceding the start of a Tour de France Stage
---
VIP Departure Village
The village, previous Tour winners, free food, drink & promo materials, team coaches, cyclists' warm ups, mingling with the press, interviews, the sign on podium & the start line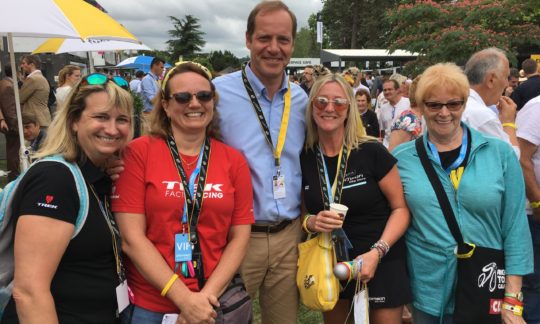 Guests are flabbergasted when they see the organisation and experience the fun of a Tour de France Stage start. Firstly a Departure Village awaits, closed to the public and open to VIPs. You will rub shoulders with all the sponsors, previous winners, the organisation and the worldwide press, as they congregate in the pop up village, full of excitement. Besides the free nibbles and drinks, you can bag yourself some serious free swag and autographs!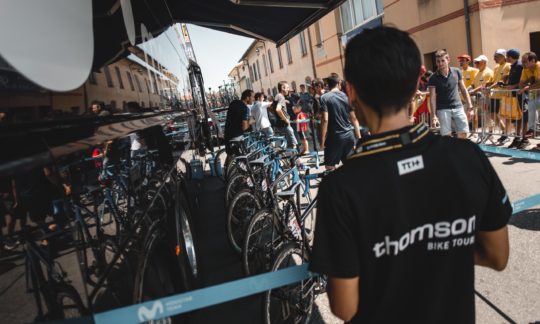 Unbeknown to many fans, the teams actually arrive 2 hours before the race start time, in the Team Paddock area, accessible only to those in the village. Its a sight to behold as the gleaming cars, with even shinier bikes on top and the team coaches arrive. As the team have their pre race chat onboard the coach, the mechanics prepare the bikes outside, in front of the media and you get to walk amongst it all.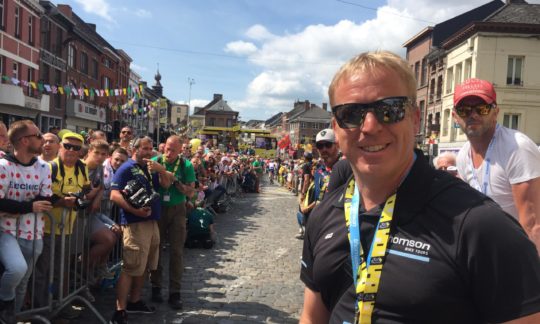 In the hour preceding the race each cyclist will cycle through the team paddock, onto the podium and back. As the public stand behind barriers, you take your pick where you decide to spectate to get the best photo or autograph!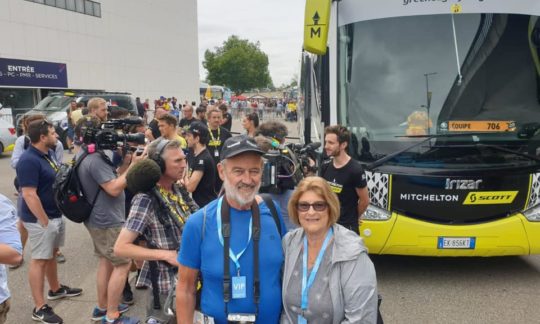 'An indescribable and exclusive experience'
Tour de France VIP Spectator Tour – Grand Depart
Tour de France VIP Spectator Tour – Alps & Mont Ventoux
Tour de France VIP Spectator Tour – Andorra, Pyrenees & Paris